Polk County Detention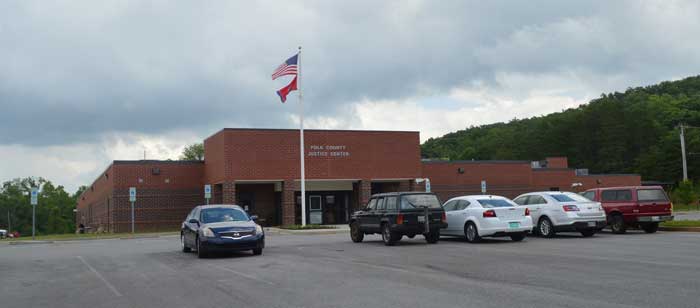 Mailing Adress:
PO Box 1189
Benton, Tn. 37307
Physical Address:
164 Industrial Access Circle
Benton, Tn. 37307
Phone:
423-338-8215
Built in 2007, the Polk County Detention Facility serves Polk County as well as the Benton Police Department. It also serves the Tennessee Highway Patrol, Tennessee Wildlife Resources Agency and Area Park Authorities.
The facility can hold a total population of 154 inmates, 107 males and 47 females. There are five male housing units and four female housing units as well as temporary holding cells in the booking section which are used for the processing and releasing of inmates.
The facility has 25 full time Corrections Officers that provide indirect supervision. Officers provide security against escape and also provide for the daily requirements of the inmates.
The facility has one full time Maintenance Engineer, contracted nursing and kitchen staff.
The lobby of the Polk County Justice Center is open 5 days a week, Monday thru Friday 8:30am to 4:30pm. (excluding State holidays)
Mission
The mission of the Polk County Detention Center is to provide safe and secure confinement for lawfully committed inmates or detainees in compliance with the standards set forth by the State of Tennessee and Tennessee Corrections Institute.
The primary goal for the Detention Facility will be to provide the highest levels of protection to the Citizens of Polk County by detaining lawfully committed inmates within the prescribed ethical and constitutional limits.