County Clerk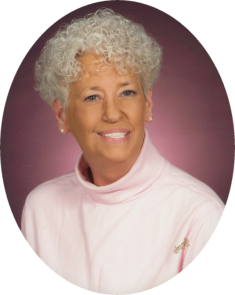 Main Physical Address:
6239 Highway 411,
Courthouse Office #101
Benton, TN 37307
Satellite Physical Address:
840 Cherokee Trail
Copperhill, TN 37317
Satellite Phone:
(423) 496-3342
Mailing Address:
PO Box 159 Benton, TN 37307
Phone Numbers:
(423) 338-4526
423-338-4551-fax
Hours of Operation:
Monday - Friday
8:30AM - 4:30PM EST
Angie Sanford is the County Clerk for Polk County. This website will provide you with easy access to services and documents offered to you by the Polk County Clerk's office. Here you will find information about Angie and the office as well as many other helpful tools that you can use online rather than having to visit the courthouse.
Currently, we offer online vehicle plate renewals, business tax renewals, notary applications and marriage applications. Other services will be coming soon.The County Clerk Office performs various functions of county business. The duties of the office range from Clerk to the County Commission, title and registration, business tax, motel-hotel tax, marriage license, genealogy research, boat and water vessel tax, beer applications, beer annual tax, mail in renewals for license tags, notary applications, and Tennessee Manufacturing Housing Installation Decals to conducting a great deal of the State's taxation duties within the county.
Forms Below
Vehicle Registration
State of Tennessee Vehicle Services
---
Business Licenses
New Business License Application
Business Tax Annual Return
Business Tax Instructions Annual Return
---
Marriage Licenses
Marriage licenses are issued in the Benton and Copper Basin Community Center Offices
You may apply for your marriage license Monday through Friday 8:30 a.m. until 4:00 p.m. at the Benton Office and on Tuesday and Thursday from 8:30 a.m. until 3:00 p.m. at the Copper Basin Community Center Office.


The license fee is $97.50. The cost is reduced to $37.50 if the couple completes a premarital counseling course from a qualified instructor and submit the Pre-Marital counseling Certificate of Completion form when applying for the license (the instructor's signature must be notarized.)


Both the bride and groom must appear in the office to sign the permanent record book.


There is no waiting period. The license must be used within 30 days from the date of issue.


The State of Tennessee does not require a blood test.


Both parties must be 18 years of age or older. A driver's license or valid photo ID is required for identification.


A license issued in Polk County is valid throughout the State of Tennessee.


---
Notary Applications
Applications are accepted Monday through Friday 8:30 a.m. until 4:30 p.m. at the Benton Office and on Tuesday and Thursday from 8:30 a.m. until 3:00 p.m. at the Copper Basin Community Center Office .


Notaries Public are elected by the County Commission to a four year term. Your application, bond and $14.00 fee must be received in the Benton office noon the third Wednesday of the month. The application must be notarized.


A $10,000.00 bond for the term of office is required.


The notary public must purchase a seal. (rubber stamp) Available at most office supply companies.



Additional information can be found here
---
Boat Registration
The County Clerk collects sales tax on boat transactions between individuals.


Boats are registered through the Tennessee Wildlife Resource Agency (forms are given to you by the Clerk's Office).


When you purchase a boat from an individual you will need to bring a bill of sale signed by both the seller and purchaser to our office. We will collect the applicable tax and certify to T.W.R.A. that sales tax was paid. If you purchased your boat from a Tennessee boat dealer, they will make the certification to the T.W.R.A.


If you are in the process of moving your boat to Tennessee? Please Read.