Clerk of Court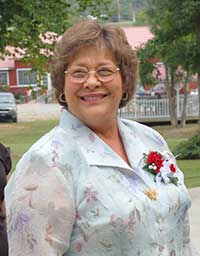 Physical Address:

164 Industrial Access Circle
Benton, TN 37307

Mailing Adress:

PO Box 256
Benton, TN 37307
Phone Numbers:

423-338-4524
423-338-8611-fax
Email:

connie.clark@tncourts.gov
Hours of Operation:

Monday - Friday
8:30AM - 4:30PM EST
Emergency on call 24/7 (includes weekends and holidays).
The clerk, or a designee thereof, is assigned to be at all open court cases and provide the court with all filings and documents related to each case, as well as preparing and sending all due summonses to the plaintiffs, attorneys, victims, defendants and witnesses involved in the various cases.The court also keeps records of jury panels and gives notification to the jury members regarding court dates.
The Clerk of Courts Office also keeps the original final dispositions and rulings on file from the courts and keeps accountable records of all payments made to the clerk's office or turned in by the State Department of Corrections and the County Misdemeanor Probation Office.
"The Polk County Clerk of Courts is proud of its staff and working relationship with the judges of the courts and law enforcement agencies through out the state and is committed to the people if Polk County in providing them with the best service possible." -
Connie Clark
Clerk of Courts