County Executive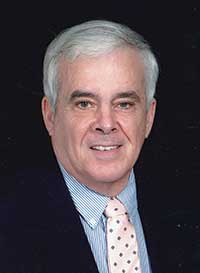 Physical Address:
6239 Highway 411
Benton, TN 37307
Mailing Address:
PO Box 128
Benton, TN 37307
Phone:
(423) 338-4527
(fax) (423) 338-4558
Contact Hoyt Firestone by email:
coexecpolk@Comcast.net
A lifelong citizen of Polk County, Mr. Firestone is now serving his seventh four­ year term as County Executive. He considers it an honor and privilege to live with and serve the people of Polk County. The county offers unequal beauty with over 150,000 acres of national forest making it a hunter's paradise. It also offers great opportunity for water sports with its four rivers running through the county. The Ocoee River, an internationally known river, only flows through Polk County and is the nation's' most popular white water river. It was host to the canoe and kayak competition in the 1996 World Olympics, and is the only county in Tennessee to have been host to an Olympic event.
The office of County Executive is a constitutional office with a variety of specific duties including:
The care and custody of county properties not designated to other elected officials
The power to appoint department heads, subject to the confirmation of the county commission
Presiding as the chief fiscal officer of the county with the primary duties to focus on financial management
May examine the accounts of all county officers
Oversees accounting functions such as bank accounts, accounts payable and accounts receivables
Oversees the payroll functions of certain county employees
May call special meetings of the county commission
Although the exact role varies depending upon the particular county's adoption of optional general laws, county charters or private acts, the County Executive generally has a strong role in the budgetary process and often presents the consolidated budget for each fiscal year to the county budget committee or county legislative body. He is a nonvoting ex-officio member of the county commission and all of its committees and may be elected chairman of the county legislative body, which is a post that the county executive is not required to seek or accept.